A Unique and Promising Drug Development Opportunity
OB is developing drugs for the treatment of epilepsy. OB's labs are located at the University of Western Ontario and the lab is operated by Dr. Michael Poulter PhD.
Dr. Poulter is one of the world's preeminent scientists and experts in the field of epilepsy research.
Highly Successful Science Leading To Unusually Effective Therapies
OB has produced a series of new and patented molecular compounds that have been successful in curbing epileptic seizures. We have continued to prove that the compounds we have developed are both effective in controlling aberrant neurological activities associated with epileptic episodes while appearing to be minimally detrimental to other normal brain functions.
We are confident that our compounds are more effective and less toxic than common treatments widely used today.

Unique In House Developed Procedures, Coupled With Gold Standard Testing Methods
OB uses a proprietary, two phased approach for identifying new and interesting drug candidates. Our approach (designed by Dr. Poulter) uses a unique photosensitive dye operation to determine desired sodium channel effectiveness at the cellular level. In the second phase, promising drug candidates are then escalated in vivo tests in our rodent experiments. This testing is called a kindling model and while this testing is not unique to OB, it is the stated "Gold Standard" for testing epilepsy drug therapies. 
We Have Named Our New Molecular Structures Oxynytones
We have created and tested in excess of 70 new molecular structures since we began our lab work. We have met with success and this has resulted in the filing of patents on two new molecular structures that are showing great promise in treating and controlling epileptic seizures.
Our method of molecular discovery begins with the creation of new compounds by our lead medicinal chemist, Dr. Tony Durst. From his lab at the University of Ottawa, Tony sends to OB new synthesized compounds. These new compounds are then tested, at the neural circuit, for their ability to suppress the circuit activity that predicts the control of epileptic behaviours. Those that pass this screen are then passed on to our technicians who apply various doses at the cellular level where the potency of the compounds are evaluated.
High potency candidates are then tested on rodents in the kindling model. Sophisticated apparatus attached to the rodents measures the effectiveness of the compound to control induced epileptic activity. Successful control creates a compound of interest. Other testing includes the potential for toxicity, motor function impairment and to the extent that we can measure it, related lethargy in the treated animals. The compounds that create the greatest combination of neurological effectiveness and benign physiological toxicity are considered candidates for further testing and in two cases so far patent protection. The two compounds that we will protect with new patents show both extraordinary value in controlling epileptic behavior and thus far appear to be safe from.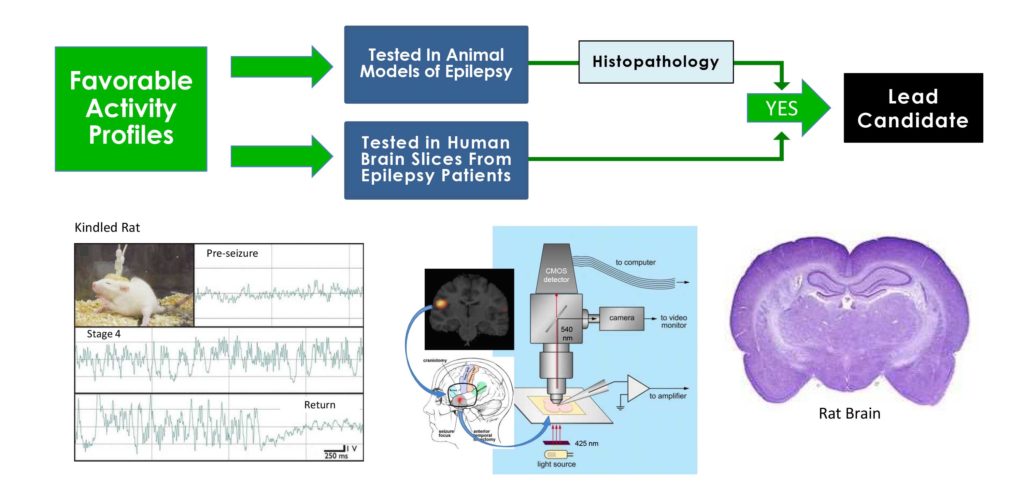 What is Next?
The team at OB is convinced that our therapy for epilepsy treatment is sound and ready for the next level of critical testing. We have recorded terrific results in our gold standard testing models using rodents and perhaps, more importantly, we have seen encouraging results in human tissue. OB has had the unique opportunity to test our compounds on actual epileptic human brain samples.
The human tissue tests are very important as the tissue tested came from patients that suffer from drug resistant epilepsy, a form of epilepsy whose only treatment is by surgery. Brain surgery is a last resort and it involves the removal of parts of a patient's brain where epileptic episodes are believed to emanate. OB's testing on this human brain tissue shows a very strong indication that our compound could be a treatment for this currently untreatable condition. It is very exciting to consider that OB may have a therapy that is not currently available to the 30% of patients that have a drug resistant form of this affliction. Finally, as we reported in our last letter, we have conducted rudimentary testing for our compounds and found there to be a possible valuable treatment for pain.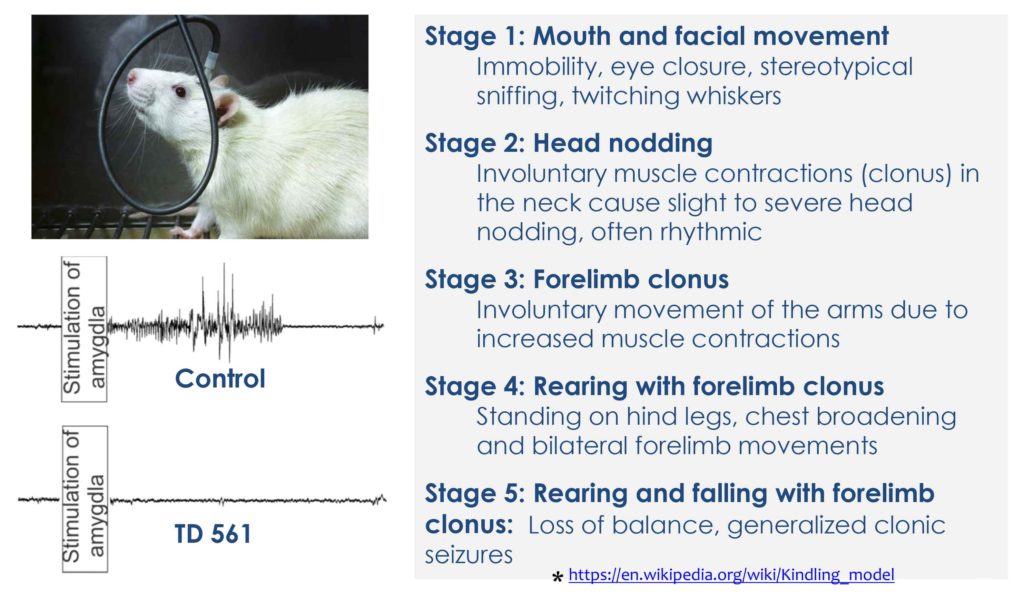 While we will continue to focus on epilepsy as our single goal, it is worth noting that some of the most prescribed treatments for pain are in fact drugs developed for epilepsy.